---
A3P Activists Campaign for Harry Bertram
Posted: 31 Oct 2010 04:04 PM PDT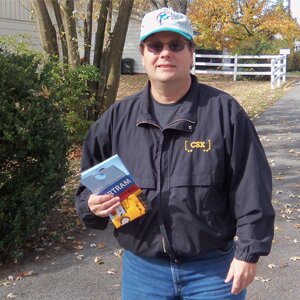 A team of American Third Position activists from the Northeast region traveled to Monongalia County, West Virginia, to participate in door-to-door campaigning in support of Harry Bertram's bid for a seat on the Monongalia County Board of Education.
Additionally, over a dozen party members from across the nation participated in a phone bank coordinated by Alex Carmichael, the New Jersey State Chairman, to reach an even greater number of Monongalia County's approximately 56,000 registered voters.
The activists on the ground distributed thousands of fliers, door hangers, and business cards to county residents as well as engaging in discussion of various issues pertinent to the board of education in several Monongalia communities such as Morgantown, Westover, and Brookhaven.
"All of the residents we spoke with were very willing to discuss issues concerning the board of education in the county and were pleased to hear that a candidate like Mr. Bertram actually shares their views in regard to spending and waste," said national coordinator Charles Dickenson who participated in the activism campaign.
"The building of a new school on Mileground, an abandoned coal mine in Morgantown, is an important issue with the residents," continued Mr. Dickenson. "Most residents pledged their vote to Mr. Bertram when they learned he opposed such action."
"Quite a few people had, in fact, already elected to vote for Harry Bertram, following Mr. Bertram's highly successful radio ad campaign [the content of which can be heard below]."
"Overall, we had very encouraging discussions with the residents of Monongalia County," said Mr. Dickenson. "We anticipate very good results in the November 2nd election."
This posting includes an audio/video/photo media file: Download Now
China Builds World's Fastest Supercomputer for $88 Million as U.S. Foreign Aid Tops $100 Million per Year
Posted: 31 Oct 2010 02:55 PM PDT

The Peoples' Republic of China (PRC) has just proudly unveiled the world's fastest supercomputer which cost $88 million to build — as American taxpayers hand over $100 million a year in foreign aid to that nation.
According to the USAID's Greenbook on Assistance Data, 2008 is the latest year for which figures are available on U.S. foreign aid to the PRC.
In that year, American taxpayers gave $103.4 million of aid to the PRC. As this figure will only have increased since then, it can be presumed that at least this figure and more will have been provided in 2009 and 2010, with even more budgeted for 2011.
According to the Greenbook, in 2007 U.S. foreign aid to China was $64.5 million; in 2006 it was $45.0 million; in 2005 it was $39.5 million, and from 1962–2004, American taxpayers handed over $169.6 million in foreign aid.
This gives a grand total for the period 1962–2008 of some $464.8 million, or just under half a billion dollars.
American taxpayers will therefore be happy to hear that they have paid for China to replace the United States as the maker of the world's fastest supercomputer.
The Tianhe-1A supercomputer was unveiled last week at a national conference on high-performance computers in China.
Tianhe, meaning Milky Way, was designed by the National University of Defense Technology (NUDT) in China, and usurped the Cray XT5 Jaguar system as the world's fastest supercomputer.
The supercomputer, which took 200 Chinese scientists two years to build, is housed at National Supercomputer Center in Tianjin and is already fully operational. Its primary use will be for weapons and space research.
The PRC is the world's second largest economy after the United States by purchasing power parity ($8.77 trillion in 2009). China is the world's fastest-growing major economy, with average growth rates of 10 percent for the past 30 years.
Last year, China spent $100 billion equipping and training the world's largest army and also holds $2.5 trillion in foreign reserves. To add insult to injury, China provided $1.4 billion in aid to Africa last year.
Just why American taxpayers should be handing out foreign aid cash to China has never been explained and remains one of the great scandals of our time.
White American Workers Put Last Once Again
Posted: 31 Oct 2010 02:40 PM PDT

Non-Hispanic whites lost 986,000 jobs over the last year while 392,000 foreign-born Hispanic immigrants gained jobs, a new report from the Pew Hispanic Center has shown.
The 986,000 white job losses make up the overwhelming majority of the U.S.-born job loss total which reached 1.2 million over the past year, the report said.
The unemployment rate amongst whites rose during this time period from 7.7 percent to 8 percent.
Immigrant whites, on the other hand, gained 214,000 jobs, pushing their unemployment rate down from 7 percent to 6.3 percent. This figure must be taken with caution, as the federal government still officially classifies all North Africans and Middle Easterners as "Caucasian."
As a result, the "real" white immigrant figure is probably less than the official estimate.
Some 656,000 new immigrants of all races and ethnicities gained work in the U.S., with 392,000 foreign-born Hispanic immigrants forming the largest block of that group.
Unemployment amongst the foreign-born Hispanic population fell from 11 percent to 10.1 percent in the same period this year, the report continued.
At the same time, the unemployment rate amongst U.S.-born Latinos rose from 12.9 percent to 14 percent, meaning that immigrant Hispanics appear to have even taken jobs from those born here.
That statistic by itself proves the fundamental flaw in the "cheap immigrant labor contributes to the economy" principle as all it does is add to the welfare burden on all sides.
The report went on to point out that the unemployment rate for immigrant workers fell from 9.3 percent to 8.7 percent, while for native-born workers, it rose from just over 9 percent to nearly 10 percent.
Even among ethnic groups, there were stark differences between the numbers of native- and foreign-born workers who found jobs between June last year and the same month this year.
The same dividing line between job gains and losses among native- and foreign-born was also seen in the non-Hispanic white population and among black Americans.
Employment for U.S.-born blacks fell by 142,000 in the first year of the recovery, pushing their unemployment rate up from 15.4 percent to more than 16 percent.
Unemployment fell from 11.4 percent to 10.7 percent among foreign-born blacks, meanwhile, as they gained 81,000 jobs.
Asians born in America were the only group in which "native-born" workers outperformed immigrants in the job market.
U.S.-born Asians gained 208,000 jobs in the 12 months since June 2009, while Asian immigrants lost 102,000 jobs in the same period.
On all accounts, then, white American workers have been put to the back of the queue — in the country which they and their forefathers created.
It is about time they gained a political voice to set all these wrongs right, and that voice is the American Third Position.
--
Being happy–is it good for the Jews? "Before Professor Dershowitz accused me of being an anti-Semite (news to me), I was a happy person. Since then, I'm still a happy person". –Michael Santomauro
An antisemite condemns people for being Jews, I am not an antisemite.--
Michael Santomauro
Most of us are mentally trapped to think Jewish. 
Actually, it is safe to say that virtually every mainstream publication or or other type of media organ is "nothing more than a screen to present chosen views." The great battle over the last century has been a battle for the mind of the Western peoples, i.e., non-Jewish Euros. The chosen won it by acquiring control over essentially the complete mainstream news, information, education and entertainment media of every type, and using that control to infuse and disseminate their message, agenda and worldview, their way of thinking, or rather the way they want us to think. Since at least the 1960s this campaign has been effectively complete. Since then they have shaped and controlled the minds of all but a seeming few of us in varying degree with almost no opposition or competition from any alternative worldview. So now most of us are mentally trapped in the box the chosen have made for us, which we have lived in all our lives. Only a few have managed to avoid it or escape it, or to even sometimes see outside of it, and so actually "think outside of the (Jewish) box."
--Michael Santomauro
Thank you and remember: 
Michael Santomauro
Call anytime: 917-974-6367
E-mail me anything:
ReporterNotebook@Gmail.com
__._,_.___
.
__,_._,___